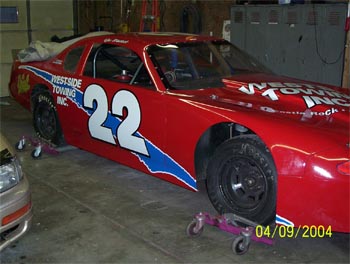 Matlock Racing has a bold new look for the 2004 season.
Looking mean before it even had it's war paint!
The Matlock Racing crew went through the car over the off season to make it even better than it was in 2003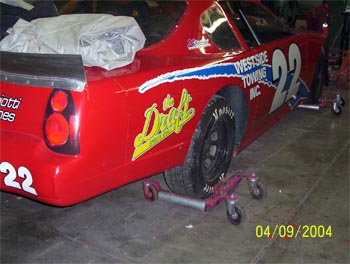 New Look, New Sponsors, New Goals
for the 2004 season.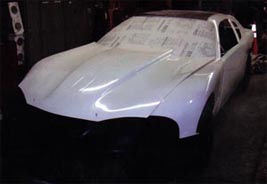 Getting ready for the paint booth and the 2004 racing season.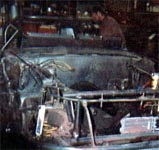 While the crew worked on the car, DC Racing Engines worked on getting Matlock Racing more power for 2004